Just grab and puff. in 2021 Pre-rolls are one of the most popular cannabis products consumed in California. And even slightly more popular on bud.com, where pre-rolls make up roughly 18% of all products sales. California loves its pre-rolls and we aim to clue you in to the best brands and pre-rolls California has to offer in 2021.
Awesome right!? Well to be downright candid...pre-rolls have a checkered in past in the Golden State. The reason- California has the Nation's most mature cannabis retail market and culture. We're also obviously known as the mecca of cannabis cultivation. Back to the 1990's around the time Prop 215 legalized medical marijuana in California, most residents had ready access to outdoor weed grown in Humboldt or Mendo, or one of the thousands of indoor gown in the State.
So what does this have to do with pre-rolls you ask? The term preroll, was made popular by dispensaries in the late 90s. Previously referred to as joints,Js, doobies, dubs, spliffs, doinks, and whatever you uncle called 'em. The first round of 'commercially' processed joints were mostly the shake at the bottom of the bag. A Shepherds Pie of duff..but served up super conveniently. We've come a long way. Processing technology and packaging have raised the bar. Pre-rolls are now full flower, pick-your-size and infusion (or not) delight for smokers of all kinds.
The best pre-rolls in California are available for delivery, and here are they are by category:
Bud's Picks - 1G Doobie: Farmer and The Felon
The most common format for single pre-rolls, 1g joints are on available every existing dispensary menu. As we exit the COVID-19 pandemic in 2021, we hope this shareable products is once again shared between friends.
Cali Indoor growers Connected Cannabis grow and sell some of the best and priciest weed in the State. At one time this brand was literally connected to Cookies (see below), but have successfully carved out their own share of the market. In 2021 Connected won first place for Indoor Flower, and the Breeders Cup, essentially signifying 'best in show' at the Emerald Cup, the most prestigious prize for California growers.
Cookies Gary Payton pre-rolls are one of the most popular strains of the year and a top seller from Berner's brand. Gotta love that Gary Payton, Oakland native and NBA legend is an active and outspoken proponent of cannabis.
The sun grown flower brand from NorCal stalwart Canna Craft, offers solid outdoor weed with a purpose. They offer a platform for social justice and align with products and organizations working to fix the harm of the failed drug war. Beyond the social purpose, which we commend and align with, FaF's Gorilla Snacks strain took 1st Place for Sun Grown Flower in Emerald Cup 2021.
Henry's Original is a sustainably grown flower brands boasting Clean Green Certified sun grown flower. Grown in beautiful Mendocino County, Henry's features dozens of strains between multi-packs and extensive lineup of 1G joints. Mango Haze, Banana Kush, and Black Mamba are some of the favorites served up in Henry's conspicuous craft packaging.
Unlike many of the products and brands on our list, Canndscent is the brainchild of a former Ivy league and corporate veteran. Accordingly their approach is different. Canndescent was one of first brands to market their pre-rolls for effects rather than highlighting strain names. Choose your preroll from Create, Calm, Charge, Connect, or Cruise.
Bud's Picks - Infused Pre-rolls: Biscotti
Looking to get lit? If so, a joint infused with hash, shatter or live resin will certainly twist your cap. These potent smokes offer THC potency
One of the first infused prerolls in California, Tarantula was the first keif-dipped joint on the market. There are those who wonder if kief-on-the-outside is actually getting you high...we maintain it doesnt really matter. By the amount of copy cat products on the market, seems like the smokers have spoken. The Tarantula and the 2g King Tarantula are perennial favorites for Cali smokers into their pre-twaxed joints.
If you're looking for brand who's products feature the taste and essence of Hash, give Biscotti a try. Using European hash making techniques..in the Bay, Biscotti has become one of the most popular hash and infused pre-rolls on the market. Cold water hash on these hot Cali days just sounds good, doesn't it?
"Born on a galactic night in Joshua Tree during a meteor shower, Space Coyote combines quality cannabis flower and delicious concentrates into 100% cosmic prerolls." Cosmic vibes and good flower infused with Hashes and THCA crystals. Space Coyote collaborates with leading concentrate makers like Field Extracts and NASHA. Heady folks seem to approve. Very good infused j.
Looking for a cheep ass joint that kicks? Look no further than the patriotic colors of Mericanna. California's cheapest preroll is also one of best pound-for-pound joints in the State. Made from sun grown and greenhouse full flower, Mericanna half grams typically retails for between $3-$4. Mericanna Minis, a multipack of dog-walkers using the same strains, is also the best value among mini Js. We at bud.com love joints that can be purchased with the change between couch cushions.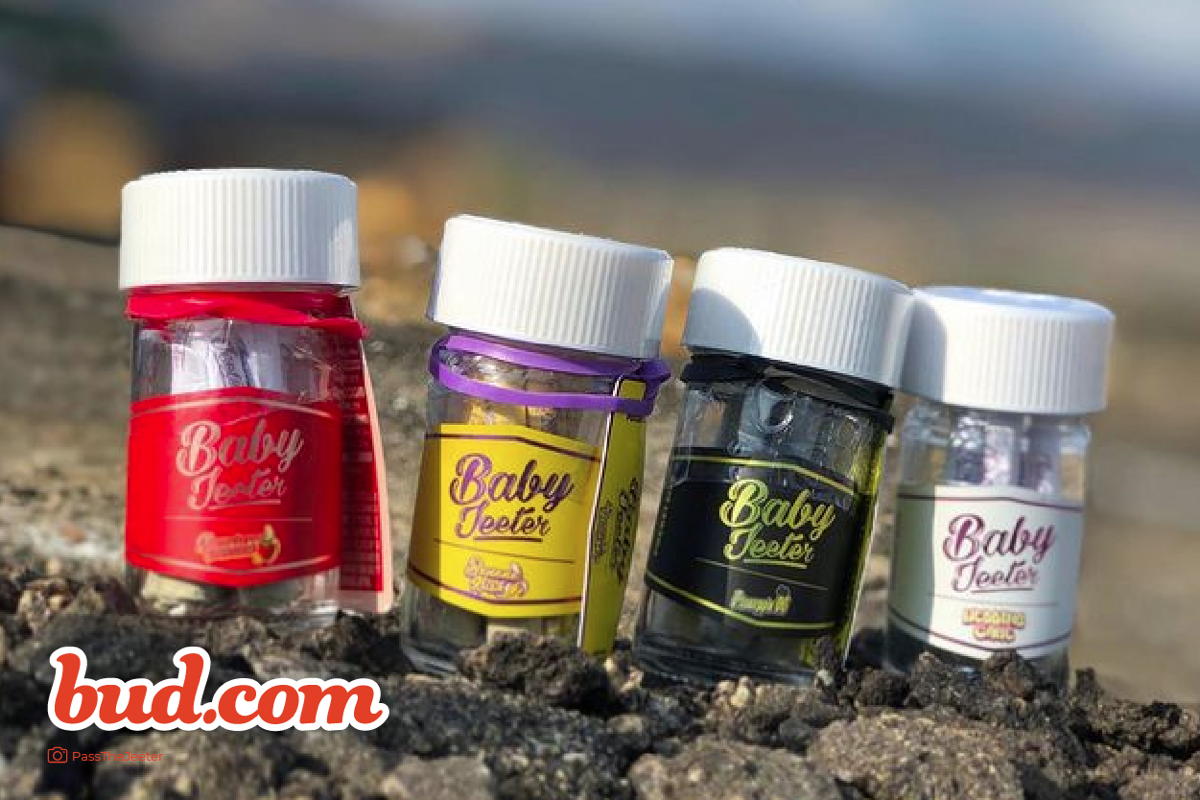 Bud's Picks - Mini Joints: Jeeter
Infused BabyJeeter minis are one of the hottest products of 2021. An SoCal's Jeeters are perhaps the hottest preroll brand on 2021. Their muti-packs of minis offer great tasting strains, dipped in kief. Cute but packing a punch.
Made by Sublime, fuzzies are one of the oldest and most popular infused mini pre-roll brands in California. Fuzzies are a product that appeals to a wide variety of consumers, and got votes for the Best Infused Pre-roll and Best Value Joint categories on this list. Earlier this summer (June of 2021) Fuzzies announced they were acquired by Harborside.
The hands down category winner is Speciale. Namesake of cannabis pioneer and dispensary operator Aundre Speciale, Speciale offers some of most exotic, award winning strains exclusively within this ultra premium brand. Preroll strains include multiple Emerald Cup winning cultivars such as Lemon Crush which won First Place overall, aka Breeder's Cup. In 2021 the latest Emerald Cup winner is Peach Preserves for Most Unique Terpene. Among the truly special flavors, are several popular 2:1 and 1:1 THC/CBD ratio strains. Grape Lollipop, OG Citron, and Holy Crunch- yet another Cup Winner, are all immensely popular with folks looking for a really nice functional high. Hands down our favorite in this category.
Bud's Picks - Blunts: St. Ides
The old school malt liquor maven is slanging blunts these days. A clean pivot into cannabis with a very on-brand product. St. Ides Blunts, are wrapped in hemp and come in singles and 2 packs, featuring strains like Wedding Cake, Jack, and LA Kush .
Anyone looking for the best pre-rolls in California, including all the products on this list, you can find them for sale on bud.com.