How can I buy weed online near Phoenix?
Arizona allows recreational cannabis sales to adults 21 and over. Arizona state residents have been buying recreational cannabis since Friday, January 22, 2021, so there should be a dispensary somewhere near you in Phoenix. To help you get cannabinoids at home, we have partnered with hempshop an online dispensary that can ship flower, vapes, and edibles with both Delta-8 and Delta-9 THC and CBD.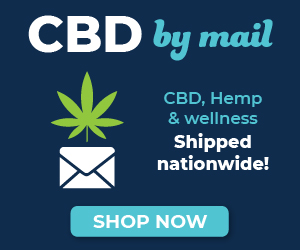 If Arizona has recreational cannabis and medical marijuana, what's the difference?
Cannabis flower and product for the medical and recreational markets are essentially the same. The difference lies in the amount of cannabis that can be purchased and dosage associated.
What is the best dispensary in Phoenix, Arizona?
The best dispensary near me in Phoenix could include Phoenix Relief Center, Reef Dispensary, The Giving Tree Wellness Center, Urban Greenhouse, The Nirvana Center - Phoenix, The Superior Dispensary, TruMed Premier Dispensary, Curaleaf - Camelback, Nature's Medicines Phoenix (Rec/Adult Use), Marigold, Sunnyside Cannabis Dispensary – Phoenix, YiLo Superstore, Curaleaf - Central, The Flower Shop – Phoenix, Curaleaf Midtown, Herbal Wellness Center West, Zen Leaf Dunlap, JARS Cannabis - Metro, The Flower Shop – Ahwatukee, Zen Leaf Cave Creek, Curaleaf - Bell, Sol Flower - Deer Valley, Nature's Medicine Happy Valley (Rec/Adult Use), Bloom Phoenix, Giving Tree Dispensary, JARS Cannabis - 24th Street, The Mint Cannabis - Phoenix, Arizona Natural Concepts, Curaleaf - Pavilions, Debbie's Dispensary - Phoenix, Health for Life - Cave Creek, Local Joint by Zen Leaf, Nirvana Center - West Phoenix, Sunday Goods - Phoenix, Harvest HOC of Phoenix - Alhambra, Harvest HOC of Phoenix - North Mountain, Weedmaps x MFG Coffee NOT A REAL DISPENSARY, Nature's Medicines Phoenix (Medical), Arizona Natural Concepts, Curaleaf - 48th Street, Nature's Medicine Happy Valley. We've published a list of the best dispensaries in Arizona.
Why would someone in Phoenix, AZ order cannabis pickup from a dispensary?
Ordering cannabis online in advance near Phoenix is a good way to find what you want, reserve your selections, and pick them up quick. Pickup is a free service and you pay for your order at the dispensary. Probably faster and more legal than flying product in to Phoenix Sky Harbor International Airport aka PHX.
People in these local zip codes could be searching for a dispensary to pick up pot: 85008 85009 85006 85007 85004 85083 85086 85087 85085 85383 85033 85304 85306 85308 85020 85021 85022 85023 85024 85027 85028 85029 85353 85019 85018 85013 85012 85015 85014 85017 85016 85254 85003 85044 85045 85042 85043 85040 85041 85048 85054 85037 85035 85034 85032 85031 85307 85310 85051 85050 85053 85001 85002 85005 85010 85011 85026 85030 85036 85038 85046 85060 85061 85062 85063 85064 85065 85066 85067 85068 85069 85070 85071 85072 85073 85074 85075 85076 85078 85079 85080 85082. Also folks in Maricopa County, including Phoenix, Mesa, Chandler, Scottsdale, Gilbert, Glendale, Avondale, Tempe, Peoria, Surprise, Goodyear, Buckeye, Queen Creek, Sun City, El Mirage, Sun City West, Fountain Hills, Anthem, New River, Paradise Valley, Sun Lakes, Wickenburg, Tolleson, Youngtown, Guadalupe, Cave Creek buy weed online.
What kinds of products could I find at a dispensary near me in Phoenix?
In Arizona you'll find a number of cannabis brands including Kiva Confections, Musician Willie Nelson's brand Willie's Reserve, STIIIZY, Wana, Cresco.
Dispensaries in Arizona carry a range of cannabis product types so you might find a chocolates, gummy, syrup and mix, mint, sweet, , gummies, chocolate bar, flower, vape battery, stiiizy vape pod, preroll, badder, live resin, live sauce, live rosin, vape pen, diamonds, sauce, infused preroll, live resin badder, budder, live resin vape cartridge, wax, vape cartridge, live sugar, live resin sugar, dab rig, dab gear, accessory, vaporizer, bong, beverage, soda, water, edible, pipe, supplies, rolling papers, grinder, cones, waterpipe, other.
The US Behavioral Risk Factor Surveillance System found 19% of adults in Maricopa County reported binge or heavy drinking in 2018. Cannabis might be healthier for you than a cocktail like a "bluebird" made with gin.
Can seniors and veterans get a discount on Phoenix weed?
According to recent census data for Arizona, 15.6% of people in Phoenix are aged 60 or over, less than the 22.7% aged 60 and up nationally. Weed delivery near me in Phoenix is especially helpful for those with limited mobility. And also according to recent census data, 6% of people are veterans, less than the roughly 7% in the overall population. Different dispensaries are going to have different discounts you can discuss during pickup checkout.
What should I order for my first time in Phoenix, Arizona?
The highest point of elevation in Arizona is Humphreys Peak, 182 miles from Phoenix - you might not want to get that high your first few times and overhear the state bird, a Cactus Wren conversing with an Allen's Squirrel Galago. We have a FAQ giving basic product recommendations for beginners to help you dose right in Valley of the Sun.
If I find a cannabis dispensary near me in Phoenix, what next?
Once you found a dispensary to order weed online, and you get your product, you might try some of these activities:
enjoy that plant life at the Desert Botanical Garden.
welcome people arriving at PHX Phoenix Sky Harbor International Airport.
listen to some stories or tell your own to the older folks at Caremeridian-Phoenix, Encanto Palms Assisted Living, Allegiant Healthcare of Phoenix, Amy's Assisted Living, the Enclave at Anthem Senior Living, Abundant Life Assisted Living, a Distinguished Touch Adult Care, Everlasting Services at Camelback, Life Care Center of North Glendale, Brookdale Arrowhead Ranch, Center at Arrowhead, Avista Senior Living North Mountain, Desert Palm at the Park, Bethesda Gardens, Park Terrace at Greenway, Adams House, Bridgewater Assisted Living, Adagio Gardens, Christian Care Manor II, Inc, Mary's Group Home, Gem House Senior Care, Morningstar at Arcadia, Maryland Gardens Care Center, Arizona State Veteran Home-Phx, the Palazzo, Camelback Post Acute and Rehabilitation, M D Quality Care Home, Desert Haven Care Center, Forum Pueblo Norte Assisted Living, Mountain Park Senior Living, Maravilla Care Center, Diamond Manor Adult Care, South Mountain Post Acute, Chekela Turners Place IIi, Generations at Ahwatukee, Rapid Recovery From Mainstreet Health, Encanto Care Assisted Living, Arizona Desert Falls, Villas of Maryvale Terrace, Dayster Assisted Living Home, Brookdale North Glendale, a & a Family Care for the Elderly, Acacia Health Center, Amy's Care Home.
track down Mongollon Monster.
seek out a local DEA Drug Enforcement Agency representative and ask them about their 2020 record in Arizona: 3999 plants destroyed, 2003 pounds of marijuana impounded, 59 arrests, $385,580.45 seized.
trust but verify our data sources by visiting Arizona Medical Marijuana Law on NORML, US Census Data, and US Geography data on Wikipedia
What is bud.com?
bud.com is here to help you find trusted cannabis products near you. We partner with local dispensaries to make leading brands available for easy online ordering for delivery and in-store pickup where available: hopefully soon to you in Phoenix. We work with hempshop, an online dispensary for shipping legal weed products. We offer these weed maps above for you to find high times with eaze. We are a small group of cannabis and tech enthusiasts who have been fortunate to be able to help people buy weed online during the decline of prohibition. Greetings Maricopa County in Arizona: bud.com is a benefit corporation headquartered in the San Francisco Bay Area of California. You can learn more about bud.com from our blog, our press coverage, or our FAQ.
If you're looking for hemp-derived wellness and psychoactive products by mail, hempshop ships CBD to Arizona.
How can I get my Phoenix, Arizona dispensary listed on bud.com?
The 2019 population of Phoenix was estimated at 4219697. The largest cities in Arizona are ranked Phoenix, Tucson, Mesa, Chandler, and Scottsdale. We count at least 127 dispensaries in Arizona. Visit our dispensary partners page to learn about working with bud.com.