a history of bud.com
Justin Hall in the original Wired Magazine offices in summer 1994, photo by Ed Rigaud
bud.com co-founder & CTO Justin Hall recounts:
I was 19 years old, working as an intern at Wired Magazine in San Francisco. We were launching arguably the first commercial publication on the web; we ran the first banner ads. I learned how to register domains in that office, and I didn't register very many. I was depressed that justin.com was taken; instead I got justin.org & links.net – both pointed to my personal web site.
A whois lookup shows I registered bud.com on 2 December 1994. It was free to claim; no one had used it before. I had to write a letter explaining what I was going to use it for. I can't remember what I said I was going to use it for, but I liked pot and I liked the internet so it was fun to have this great, short domain name. I immediately made my email address justin at buddotcom which I've used since then.
The first recorded content on bud.com was a sort of interrogatory poem:
I had a friend who used to call me bud.
what is a bud?
do you smoke it?

drink it?

hug it?

plant it?

nominate it?
i'll tell you this, when I get restless, like friday or saturday night, I step back sometimes, log into spacebar and notice the quality of the community surrounding me.
and then I feel my bud growing…
Essentially using the page to wax poetic & promote a free online chat lounge I enjoyed.
We kicked off a group bud.com weblog in July 1998. Strangers off the internet submitted links or articles exploring culture on the internet, edited and posted by me & some online pals. Wilson Kello drew an organic logo for the 1999 bud.com weblog:
Winter 1998 bud.com logo treatment by Wilson Kello
We ran from using some "weblogging software" from 2000 until late 2003. Never really got sponsorship. Eventually the bud.com weblog effort ran out of steam.
In 1999 I was contacted by a lawyer Steven M. Weinberg, representing Anheuser-Busch, makers of Bud beer.
We chatted by phone: "So, you're a college student!"
Actually I graduated the year before.
He continued: "Well, how does $50,000 sound for bud.com?"
I replied that $50k should be the interest generated by the money someone pays for bud.com. This is a three letter, actual word, dot com domain, and if I'm going to see it on every beer can you make forever, I should at least be well compensated. I remember reading that the marketing budget for Budweiser beer that quarter was $16.1 million. BUD was the company's stock symbol.
I wasn't going to sell lightly, and they weren't going to bid against themselves, so we didn't get anywhere.
For decades, people have been cruising by bud.com just to see what's there. I could use that as a platform to run content or software experiments. In 2004 I left a comment thread open on a single post on the site for a few weeks, and you can look back to see what kinds of stuff people suggested.
2006-2009, bud.com hosted a prototype of The Nethernet/PMOG, the Passively Multiplayer Online Game, which would turn into a VC-backed entertainment software startup GameLayers that didn't survive long.
In late 2009, I had laid off all the employees for GameLayers, returned a tiny bit of money to the investors, and begun to be able to breathe after feeling punched in the stomach for a few months. I was unemployed; I decided to see if bud.com could earn me some decent money. I put up a Google parked domain advertising page, and I made about $2 / day for a month. I spent that month building a Digg clone in Drupal, and feeding it articles from newswires filtered for cannabis keywords and topics. The flow of articles could be voted up or down, or commented on. I surrounded that information flow with advertising and affiliate programs. I launched this tuned factory of cannabis content braced by community infrastructure, and sustainable business trappings! And I made $1 / day, half as much as I made off a simple Google parked domain advertising page. No one interacted with anything. I noodled around to see if bud.com had a money spigot on it somewhere, but I realized it would take a lot more work.
In late 2011, with a programmer friend, we launched a sort of YouBeMom clone to see if the bud.com visitors could generate some fun chat & exchange. It was an blank slate, for anonymous posting. What would people do on bud.com?? Pretty soon we had blatantly illegal cannabis sales posts: "Hi I'm [email protected], I've got ounces and pounds of AK-47 and OG Kush. We're shipping from Indiana. We can also throw in some Xanax and Percocet." I marveled at how many laws could be broken in a single short offer. There was too little other interaction to drown it out, and maintaining the site was depressing. Later I was talking to a long-time cannabis activist and they suggested that that post was from someone in law enforcement, trolling for customers. Whatever was going on there, it seemed sketchy as all get-out so we avoided it and ended up taking the software down.
I was excited to imagine the Craig's List of cannabis, where anyone could meet up and share cannabis with folks. But the laws around legalization create a much more tightly regulated economy, so hosting the "Craig's List for cannabis" was likely to bring too much chaos into my life.
In 2013, various folks began approaching me with semi-serious business plans, eager to employ "bud.com" in service of cannabis business. I talked to 2-3 people per year thereafter. Some smart people from the cannabis world were pushing for advocacy, crowdfunding, private networking communities – all sorts of business ideas. But I was developing a feeling that bud.com should serve individuals, not business-to-business. And I was realizing that I didn't want to sell the domain – I wanted to join an adventure.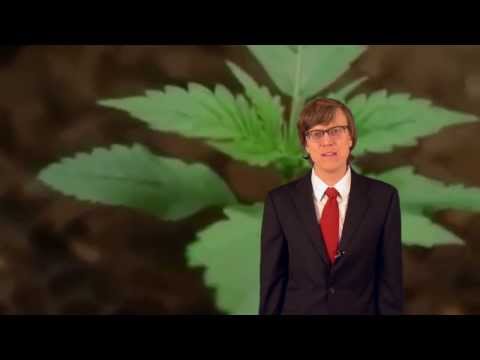 By now I was in my 40s, and I had learned that great products were built by inspired teams. And I had learned that while teams could be inspired by stories, they were sustained by relationships. So I went looking for the folks with whom I could build something on bud.com.
I realized there was already a rich world of cannabis industry events, where ambitious people were working for legalization & broad access. The International Cannabis Business Conference was scheduled for February 2015 in San Francisco. I purchased myself a ticket & introduced myself to everyone within reach. Finally I connected with a journalist Angela Bacca who generously introduced me to a smart cast of characters. Following them, I ended up in a hotel suite doing my first dab. That got me too stoned, but I realized, I was in a professional context of people who had been too stoned in their lives, and might be too stoned at that moment with me. It was comforting. I was beginning long-term relationship building in a new community.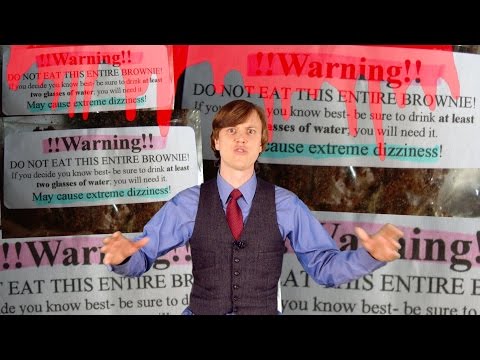 Later that spring, I would make a t-shirt that read "I own bud.com, what should we make with it?" to wear to 4/20 day cannabis celebration in Golden Gate Park(. I figured going to events and waving bud.com around could increase my chances of running into a good idea, but even better: good business partners.
[
"I own bud.com - what should we make with it?" t-shirt from 4/20 in 2015
In 2017 I invested $50 on a VIP-level ticket for the International Cannabis Business Conference in SF in 2017. That allowed me to access the networking party the night before. There were medicated edibles, dabs and vape pens in a San Francisco Union Square hotel ballroom. Only a bit stoned, I looked around and I felt like I could see the ebbs and flows of power and connection. Who was touching and connecting with other guests? Who was standing still and receiving visitors? Who else was moving through the room? I introduced myself to the hubs, and found common cause with the seekers.
The next day during the panels, I kept my ears perked for smart sounding folks, and then I stalked them on the expo floor next door. With each one, I mentioned I owned bud.com and I was looking for a fun project. Many folks would reply with their own cannabis domain story "oh! I own ganjaloversconnect.net and I don't know what to do with it either."
Finally Scott Bonagofsky suggested I look up Dean Arbit. Arbit seemed to be at the center of a good number of conversations – we exchanged numbers as he climbed on an escalator. A few weeks later we connected in March 2017 and began to share our experiences and ambitions. Arbit had dropped out of college to build an outdoor signage company in San Francisco. He successfully sold that company and turned his attention to the cannabis business. Since 2011, he had been co-founding cannabis companies producing media, events, edibles, and pre-rolls. He had access to a ton of cannabis products, expertise, and culture, and he was interested in a path to reach directly to people. I had a fun-sounding potential path directly to people. We realized bud.com could be used to sell cannabis, and if we could sell cannabis, we could fuel a platform for media, events, compassion, legalization. This seemed like the most tangible thing to do with bud.com in California in 2017.
For almost two years, I had been working as an ambassador to Silicon Valley for a Japanese media & technology investment firm. I quit that job in September 2017 to begin work with Dean building the infrastructure for bud.com. Between the two of us, I was more technical so I became Chief Technology Officer. Dean had strong business instincts and experience making deals so he became Chief Executive Officer. I told myself the most certain thing I could expect was an adventure, and that's been true.
[
part of the bud.com launch delivery team on 30 January 2018: Armando, Jasmine, Justin
We did our first legal, recreational cannabis delivery in January 2018. The first three orders came from kind folks who attended my wedding. Then we began serving some strangers, and a whole new incarnation of bud.com began to take shape live online.
Now you can place a cannabis delivery order on bud.com across a growing part of the United States. For more coverage of our progress growing this domain as a useful place for people who want to enjoy cannabis, you can see articles and media about bud.com.