This week, our bud.com artist spotlight is something everyone can enjoy. Coming up quickly out of Ventura, California, reggae-rock, ska-punk, hip-hop musician Kyle Smith has been rocking backyards and private events across America for the last fifteen months. Before the pandemic, you could find him playing local gigs during the week around Southern California, flying out of town every weekend, while managing a day job and a personal life. Not much has changed, he has just had to shift his creativity in venue choice. For those who know him, it goes without saying, and for those who don't, Kyle Smith has a hell of a story to tell. With going on eight years of sobriety from everything under his belt, and a myriad of experience helping other addicts get clean, we've had some fans ask us, "Why would a weed website be interviewing a sober musician?" Well, because we personally know many people in the cannabis community who listen to Kyle and love his music. We hope you enjoy the interview below as much as we enjoyed putting it together. - bud.com
bud.com: So, your fans are wondering how you balance work, work, work, and work? Do you ever get the chance to rest?
Kyle Smith: I used to take my Sundays seriously, now the only rest I get is between midnight and 5AM every damn day. Either that, or it's a red-eye flight from here to New York balls out landing at 7AM, turning around the next night to get back to LA on Sunday morning. I guess I set aside at least 1 or 2 days a month. Life is urgent, and I get to where I want to be fast. The more shit I eat now, the more comfortable I'll be later.
bud.com: What are the best part and the worst part of being an organic, grassroots music artist?
Kyle Smith: The best parts are where people pull me aside after a show and I get to hug them, and they get to tell me about how my lyrics or a song I wrote impacted them, or someone they know, in recovery, or how something I wrote impacted them. That's one of the most important things to me, and that's what makes all the hard work and every gig worth it. Lifelong fans, people who go hard for you, and stay in your corner, and know that you're not perfect, and will always have your back anyway. I've been able to build a family with people I've met from all over the country, and I'll take that over some poppy, flashy bullshit any day.
The downside to being grassroots is nothing comes easy. There's a lot of investment made that takes a long time to pay off. I don't have the millions of plays and views that people backed by labels do. If I drop a song, it's up to me to make sure it gets into every person's ears, and it's not immediately dropped into the top 50 reggae songs, like some labels can do.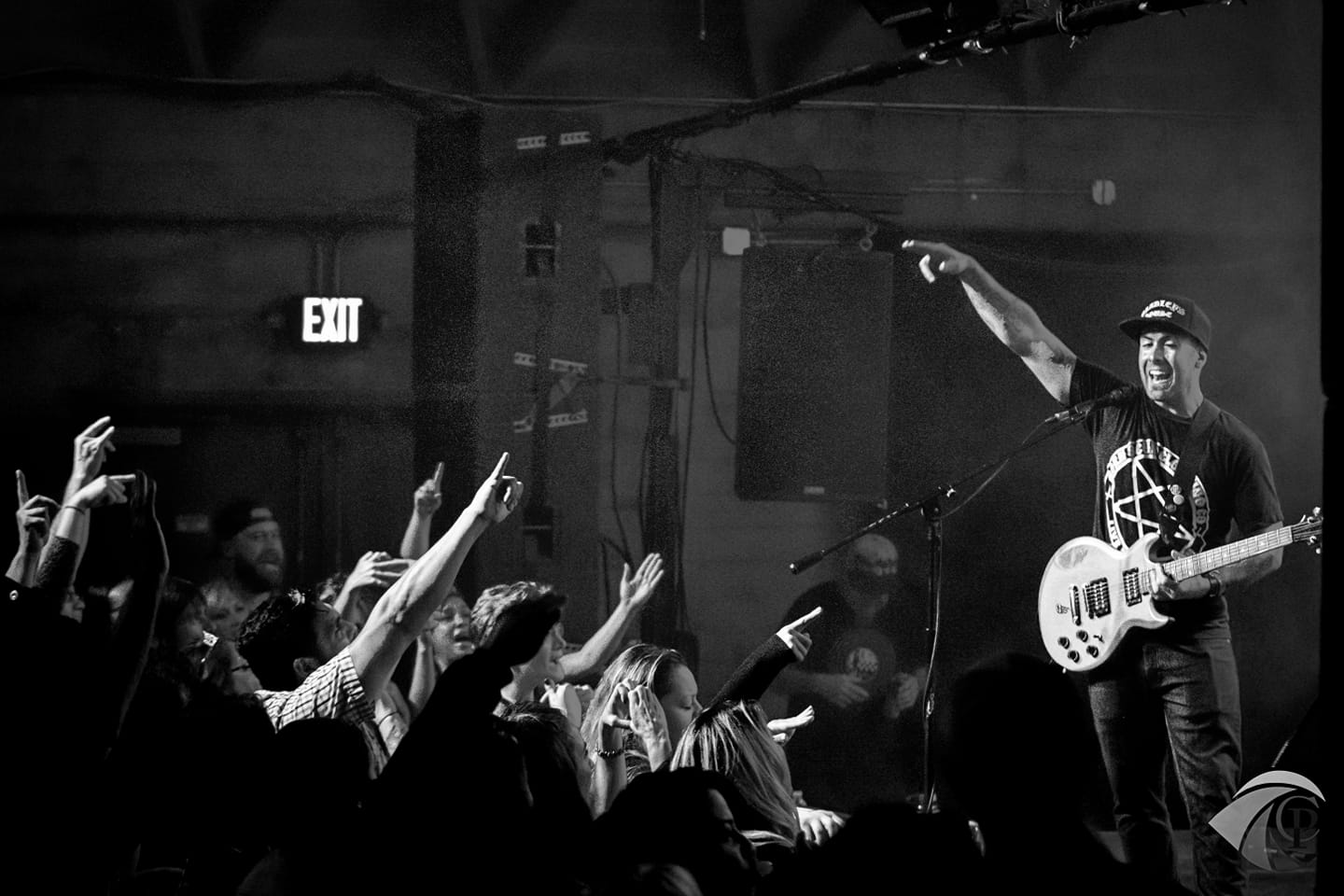 bud.com: You play a lot of reggae music mixed with other genres such as punk rock, ska, hip-hop, dancehall, and more. How do all of these types of music intertwine with the cannabis community?
Kyle Smith: We like rebel music, and I think there's all different kinds of rebel music. I know that growing up as a huge weed smoker, even before around 2012, smoking weed was looked down upon. I think that a lot of punk rock and reggae, and rebel music, is a big middle finger to the system, and I think that's what I've always been about since I was a kid. Some shit just sounds better when you're fuckin' stoned. Weed always made me smile and so do punk rock and reggae. That's how I associate the two.
bud.com As a recovering addict and fully sober individual, do you see a societal benefit for cannabis in a medicinal and recreational way?
1000% both, no doubt about it, will always believe in my heart until the day that I die.
bud.com What are your views on how the music industry has changed during a 15-month long global quarantine at the time of this interview?
Kyle Smith: I think some of us have become disturbingly comfortable with the lack of live music. I think we have become somewhat conditioned to live music not being a thing over the last year, and it's really scary. And I think we need to get it back immediately before people get used to this. I think people appreciate and are willing to drive further than ever to go to any live music event right now. I know a lot of artists and bands have spent this whole time recording, and I think there's going to be a massive slingshot when things fully open in January of 2022. I think for everybody that has been putting in work this whole time, or for everybody who ground through the pandemic, is about to blow up next January.
bud.com: What record have you purchased the most ever?
Kyle Smith: 40 oz To Freedom by Sublime. It's a tie between 40 oz to Freedom & Everything You Need by Slightly Stoopid, for sure. I probably have 11 copies of 40 oz to Freedom.
bud.com: What is your dream guitar to own?
Kyle Smith: I grew up listening to shitty punk rock and I don't really care what type of guitar it is, but I would like another 12-string acoustic Martin. Though, I do love Ibanez, they're my number one electric and bass guitars for sure.
bud.com: When can fans expect to see your new album out?
Kyle Smith: August 2021.
bud.com: Anything else you'd like to say to your fans or the readers of Bud Media?
Kyle Smith: Big shoutout to bud.com for having me on your interview, I would love everybody to know that although I am 100% clean and sober from everything, I always have and always will support the cannabis industry and community. Come find me on instagram @KyleSmithJams or Facebook.com/KyleSmithJam