How can I buy weed online near Texarkana?
Medical cannabis is legal in Arkansas, if you get a medical cannabis prescription you can shop in a Natural State dispensary. To help you get cannabinoids at home, we have partnered with hempshop an online dispensary that can ship flower, vapes, and edibles with both Delta-8 and Delta-9 THC and CBD.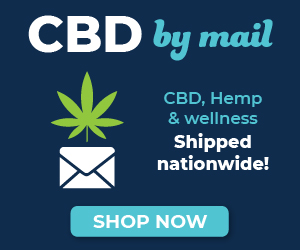 What steps do I need to take to get medical marijuana in Arkansas?
Arkansas does not recognize the medical cannabis ID cards produced by other states.
What conditions qualify for medical marijuana in Arkansas?
ALS
Alzheimer's disease
Cachexia or wasting syndrome
Cancer
Chronic or debilitating disease
Crohn's disease
Fibromyalgia
Glaucoma
Hepatitis C
HIV/AIDS
Intractable pain
Multiple sclerosis
Peripheral neuropathy
PTSD
Seizures
Severe arthritis
Severe nausea
Severe and persistent muscle spasms
Tourette's syndrome
Ulcerative colitis
Any medical condition or its treatment approved by the Department of Health
In Arkansas there are roughly 74779 medical cannabis patients, from the Arkansas Department of Health, as of April 2021.
Beyond medical and recreational weed is home grown: Arkansas says: no legal homegrow.
Medical marijuana has been legal since 2016, 180 years after Arkansas was admitted to the union in 1836. You could rally with other Arkansans to open up Arkansas cannabis laws and advocate for medical marijuana patient's rights in Little Rock the capital.
If I don't have a cannabis prescription, what are my options in Arkansas?
There is medical cannabis here but no recreational cannabis yet in Arkansas. We are partnering with local medical dispensary partners to list here. Since adult use recreational cannabis is not yet available for Arkansans, if you want legal, lab-tested cannabis it's possible to drive somewhere from Texarkana and find some weed. Hopefully you can order cannabis online near you, or search for the best dispensary in neighboring-state cities like New Orleans, Jackson, Kansas City, Oklahoma City.
What is the best dispensary in Texarkana, Arkansas?
The best dispensary near me in Texarkana could include Good Day Farm - Texarkana, Bloom Medicinals - Texarkana. We've published a list of the best dispensaries in Arkansas.
Why would someone in Texarkana, AR order cannabis pickup from a dispensary?
Ordering cannabis online in advance near Texarkana is a good way to find what you want, reserve your selections, and pick them up quick. Pickup is a free service and you pay for your order at the dispensary. Probably faster and more legal than flying product in to Texarkana Regional Airport (Webb Field) aka TXK.
People in these local zip codes could be searching for a dispensary to pick up pot: 71854. Also folks in Miller County, including Texarkana buy weed online.The US Behavioral Risk Factor Surveillance System found 16% of adults in Miller County reported binge or heavy drinking in 2018. Cannabis might be healthier for you than a cocktail.
Can seniors and veterans get a discount on Texarkana weed?
According to recent census data for Arkansas, 23.5% of people in Texarkana are aged 60 or over, more than the 22.7% aged 60 and up countrywide. Weed delivery near me in Texarkana is especially helpful for those with limited mobility. And also according to recent census data, 8.3% of people are veterans, more than the roughly 7% in the overall population. Different dispensaries are going to have different discounts you can discuss during pickup checkout.
What should I order for my first time in Texarkana, Arkansas?
The highest point of elevation in Arkansas is Mount Magazine, 171 miles from Texarkana - you might not want to get that high your first few times and overhear the state bird, a Mockingbird conversing with a Gervais' beaked whale. We have a FAQ giving basic product recommendations for beginners to help you dose right in Twice as Nice.
If I find a cannabis dispensary near me in Texarkana, what next?
Once you found a dispensary to order weed online, and you get your product, you might try some of these activities:
welcome people arriving at TXK Texarkana Regional Airport (Webb Field).
listen to some stories or tell your own to the older folks at Linrock Health and Rehab Center.
track down Fouke Monster.
seek out a local DEA Drug Enforcement Agency representative and ask them about their 2020 record in Arkansas: 554 plants destroyed, 0 pounds of marijuana impounded, 4 arrests, $0.00 seized.
trust but verify our data sources by visiting Arkansas Medical Marijuana Law on NORML, US Census Data, and US Geography data on Wikipedia
What is bud.com?
bud.com is here to help you find trusted cannabis products near you. We partner with local dispensaries to make leading brands available for easy online ordering for delivery and in-store pickup where available: hopefully soon to you in Texarkana. We work with hempshop, an online dispensary for shipping legal weed products. We offer these weed maps above for you to find high times with eaze. We are a small group of cannabis and tech enthusiasts who have been fortunate to be able to help people buy weed online during the decline of prohibition. Greetings Miller County in Arkansas: bud.com is a benefit corporation headquartered in the San Francisco Bay Area of California. You can learn more about bud.com from our blog, our press coverage, or our FAQ.
If you're looking for hemp-derived wellness and psychoactive products by mail, hempshop ships CBD to Arkansas.
How can I get my Texarkana, Arkansas dispensary listed on bud.com?
The 2019 population of Texarkana was estimated at 29657. The largest cities in Arkansas are ranked Little Rock, Fort Smith, Fayetteville, Springdale, and Jonesboro. We count at least 37 dispensaries in Arkansas. Visit our dispensary partners page to learn about working with bud.com.